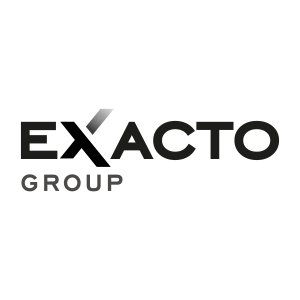 We create and deliver omnichannel experiences that are based on the best and current customer path. By providing and effective implementation of the offered solutions, we support the development of our clients' businesses (OEMs, NSCs, Dealerships). Mainly We support Remarketing processes and the Used Car business.
We aim to be the customer's first choice. We advise, support and inspire the automotive industry. We support our clients on their way to the top.
We help our clients ensure the best impression and experience for their customers. We are distinguished by a comprehensive approach to projects and we take responsibility for their quality and the delivered results.
Exacto Group in numbers:
> 13 years of experience
> 30 markets
> 4000 clients
> 100 NSCs cooperating
> 1M solutions delivered
We deliver omnichannel automotive solutions: